Welcome to the ECCA family
ECCA is a family business "pur-sang". Founded in 1980 by father Dr. Frank Benijts in Zwijnaarde. Today the company is managed  by children Tom and Eva from Merelbeke. The philosophy has always remained the same: we guarantee the quality, safety and health of humans, animals, and the environment by advising companies and organisations in the field of science and legislation.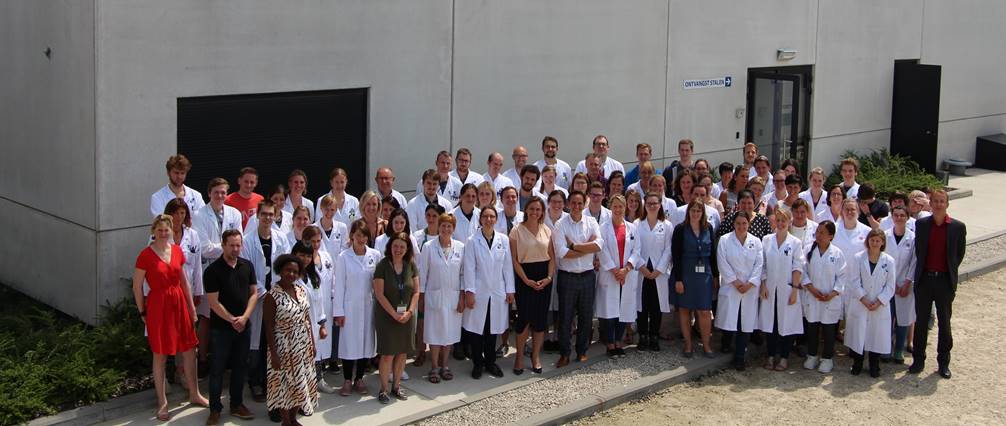 Analyses of scientific excellence
You expect certainty from a lab. The staff of ECCA therefore strive for the highest scientific level. We do this by:
Developing a broad and deep knowledge: within our specialisations we offer all possible analyses.
Active cooperation with knowledge centres (universities, research institutes, etc.).
Continuously developing and validating new test methods within our R&D department, in function of changing legislation or new needs
ECCA is more than a lab. We do not just communicate your analysis results to you. As active problem solvers, we look for a tailor-made solution at every step:
We interpret the analysis results and link up advice with them.
We maintain a good relationship with the responsible authorities.
We think along with you about the organisation of your production process.
Accessible & warm family business
ECCA is a genuine Belgian company, 100% in family hands. Over the years ECCA has developed into one of the largest independent laboratories in the country. Despite the growth, the family feeling is still present in every fibre of our company:
We listen to your needs in order to find a tailor-made solution.
We visit, call, and inform you regularly. To hear how things are going and to share our knowledge. The highlight? Our seminar.
We think like entrepreneurs and act in a flexible.
Curious about our total approach?